Last year, millions of Americans called on the Federal Communications Commission (FCC) to keep the Internet an open and democratic space — and we were heard. In February 2015, the Open Internet Order was adopted. It codifies "net neutrality" – the principle that protects the Internet as an open space for all people, regardless of income, race, religion, or status.
But now big carriers are pressuring members of Congress to attack this historic victory. Right now, Congress is considering a bill that would undo the Open Internet Order through the back door. At the same time, carriers are preparing to sue the FCC.
Faithful Internet is here to amplify the voices of people of faith and moral conscience to protect the Open Internet Order. When you sign up, you will be joining leaders such as Rev. William Barber, Sister Simone Campbell, Rev. Jacqui Lewis, Valarie Kaur, and Rev. Otis Moss III.
We are a project coordinated by the United Church of Christ OC, Inc. with assistance from the Stanford Law School Center for Internet and Society. We launched in fall 2014 to help educate and equip people of faith in the movement for Internet freedom. Today, we are your one-stop education resource to understand why Internet freedom is essential for the future of religious and spiritual life, interfaith cooperation, and service in America.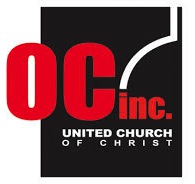 The
United Church of Christ, OC Inc.
brings fifty years of advocacy on social justice and communications in the faith context. Policy advisor
Cheryl Leanza
is a communications lawyer who has emerged as one of the leading advocates to protect the open Internet for faith communities.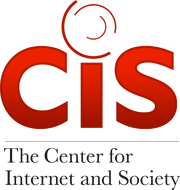 The
Stanford Center for Internet and Society
is a public interest technology law and policy program at Stanford Law School. Under the leadership of director
Barbara van Schewick
and fellow
Valarie Kaur
, the Center has played a leading role in the movement to protect the open Internet as a matter of sound policy and social justice.
Partners